"Sweet Yourself Vegan is a family owned vegan confectionery company from Bucks, UK that's taken the market by storm!"
Founded by couple Matt Edwards & Tash Burbidge, we're passionate about providing an honest, cruelty-free & sustainable alternatives to vegan confectionery without compromising on taste or quality.
Since March 2020, we've been proudly delivering delicious sweet treats door-to-door to customers all over the world.
OUR MISSION

Our mission is simple, we're spreading the word far and wide that vegan food isn't just for vegans.
The stigma around vegan food needs to change because not only does it taste just as good (if not better), it's also doing so much for our planet and animals.
If one person chose 1 vegan meal instead - even just once a week - it would make a BIG difference. So, by making other humans aware that you can enjoy vegan food that doesn't compromise on taste, it will open a gateway up to them trying other vegan foods!
So please help us in sharing our mission on how good vegan sweets are and continue to make change.
"As someone who practices veganism, I know the struggles of scouring ingredients list and googling E-numbers *snore*, it's such a pain! It sucks the joy out of buying sweets & anything for that matter. Matt and I have such a sweet tooth & were always visiting pick & mix stands, but the lack of choices just ruined the experience for me. Which is why we decided to do what we do & bring the joy back for veggies & vegans!"
– Co-founder Tash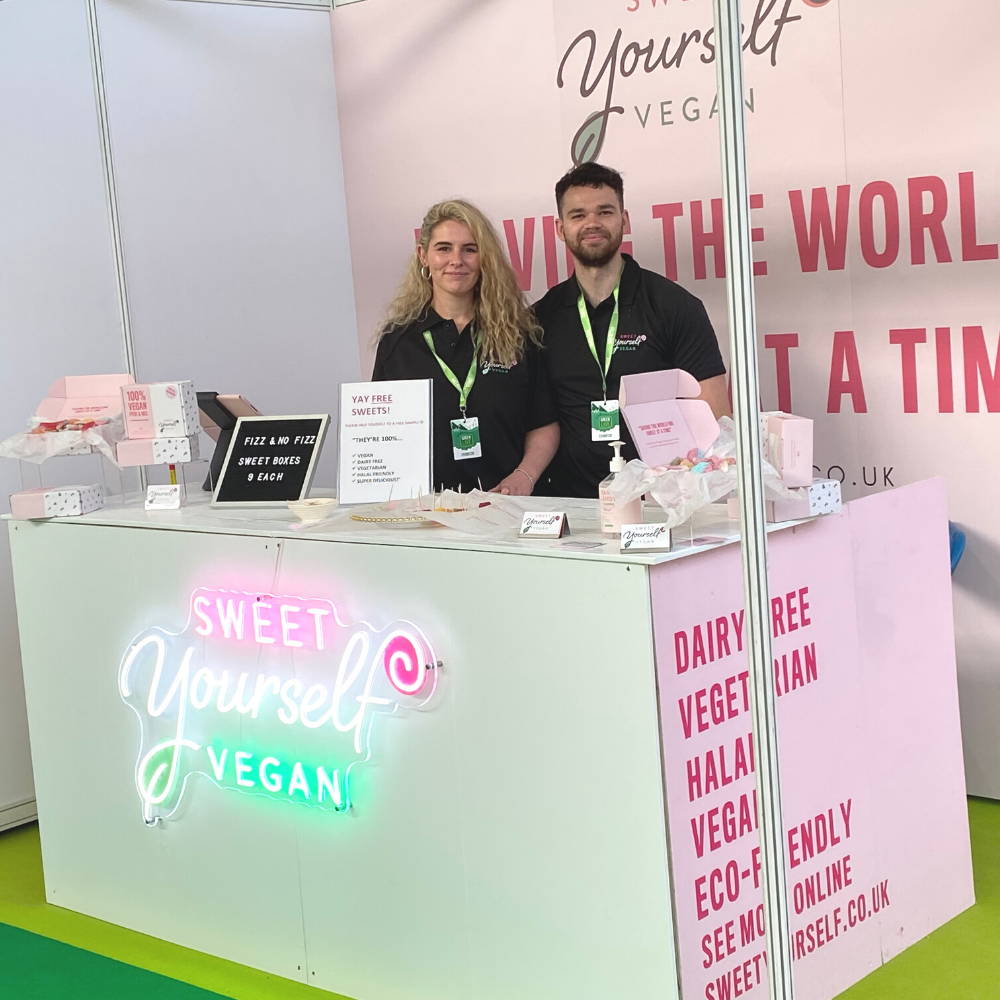 OUR ETHOS

We provide a hassle-free, enjoyable & guilt-free experience for our customers & love sending out every order with love.
Sustainability is a word that's thrown around a lot nowadays but our focus has always been to leave as little impact on our planet as possible.
Which is why we work hard to make sure, that at the very least, our packaging is 100% recyclable, though we strive for compostable where possible.
It's important to us as a company that we make sure the environment is always considered in every decision we make. Being a vegan company in a non-vegan world is something we're really proud of but being one that cares about our environmental impact just makes us love what we've achieved that much more.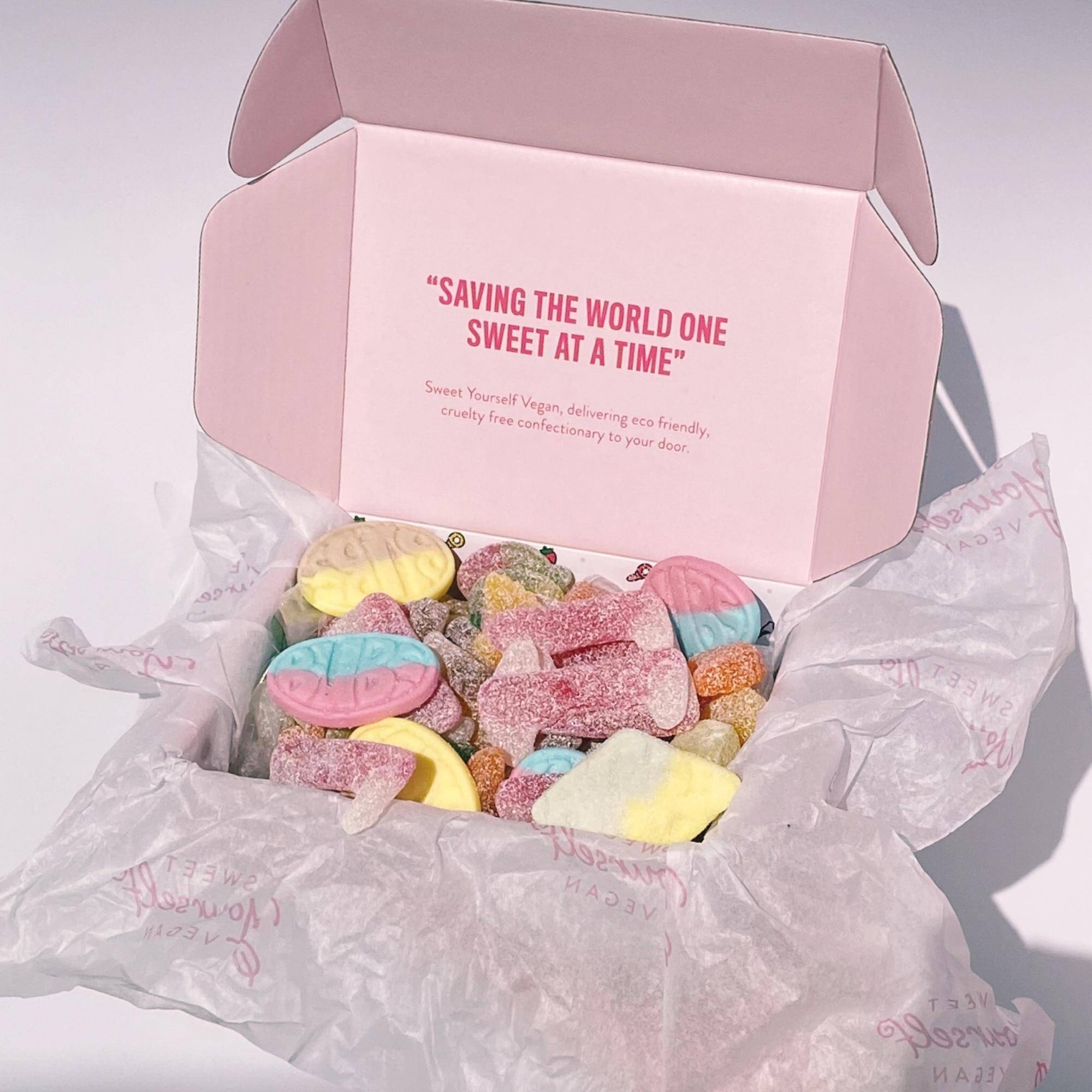 Our business model was always meant to be based on attending trade shows & not be online based.
We just loved the trade show vibe so much, we wanted nothing more than to pitch up a pick & mix stand and fill that gap in the vegan markets!
Fast forward 5 months from when the idea blossomed, we were set to do our first trade show in London at The Vegan Life Live show.
Sadly, 1 week before the event was due to start, it was inevitably cancelled because of Covid-19 - typical!
So we were in a position where we had a lot of stock & not a lot of space, plus all the time and energy we invested to getting everything ready over the winter.
We had 2 choices, eat everything (I had a strong argument for this 🐷) or get a website and some images together and try and sell what we had online & hope we didn't make too much of a loss.
At least if we made our money back, or shifted some of the stock, that would be better than nothing!
Obviously we chose the latter and got to work and a week later on Wednesday 18th March 2020, our website was launched and we made our very first sales from customers who were patiently waiting for our launch to order their lockdown sweets!
And as the saying goes, the rest was history! 💚
Thank you for stopping by & taking the time to read our story, if you like it and what we're about, follow us on social @sweetyourselfvegan where we can get to know each other more 😊
Stay sweet!
Tash & Matt x